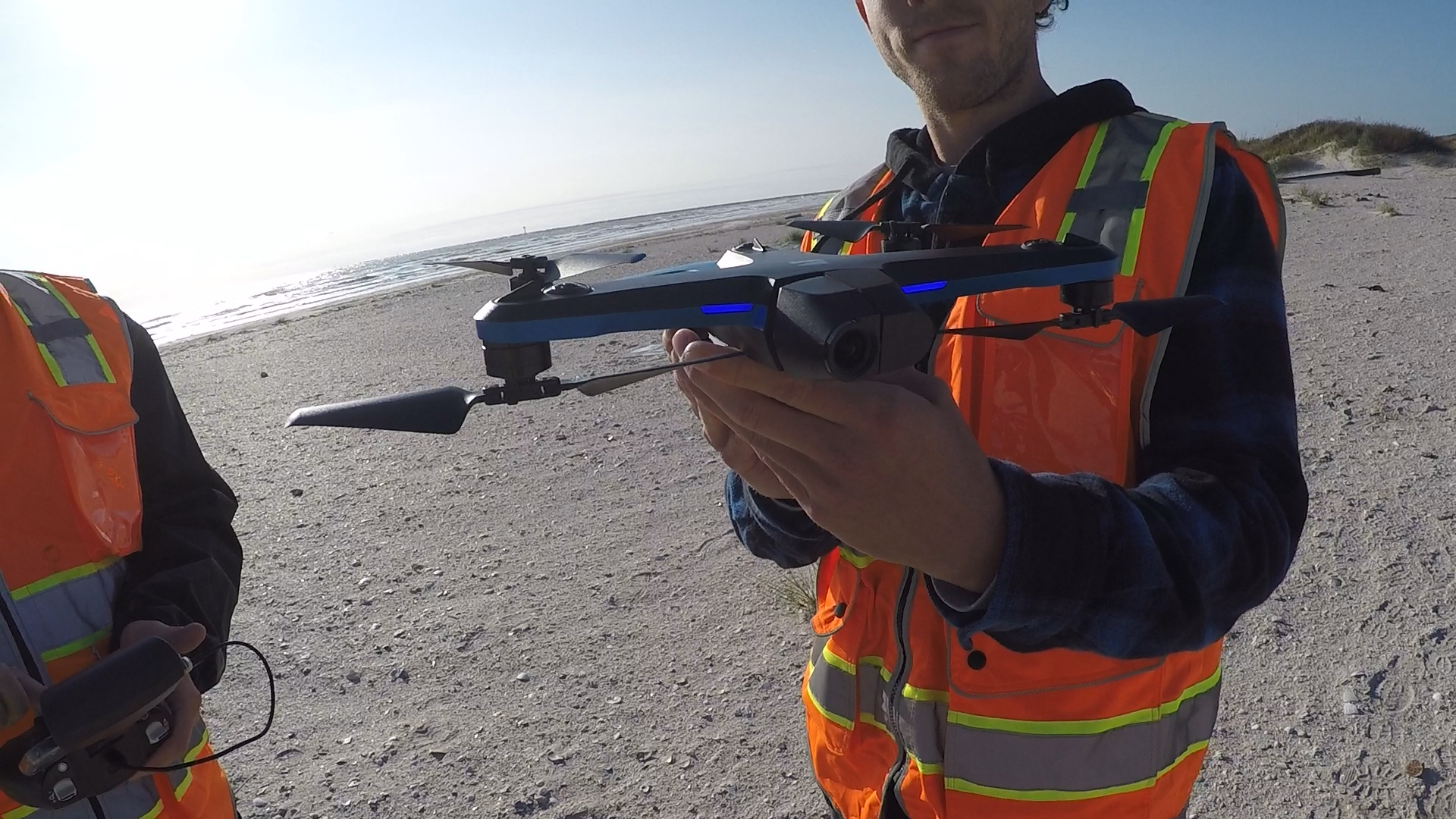 NOAA's National Centers for Coastal Ocean Science (NCCOS), Oregon State University, and their partners are developing a drone-based, machine-learning system to detect and identify marine debris along the coast. In December 2021, the researchers used beaches near Corpus Christi, Texas, to evaluate devices for the system and refine detection methods.
Marine debris, also known as marine litter, is a global problem that threatens the environment, navigation safety, coastal economies, and, potentially, human health. Detecting and identifying debris quickly and accurately is key to cleanup and response actions that can prevent these impacts. Unmanned Aerial Systems, or drones, offer this capability.
Polarized light reflected from human-made objects often differs from natural objects, such as vegetation, soil, and rocks. Installing a polarimetric camera on a drone could improve debris detection from the air. The researchers tested such a camera, both on the ground, and, with the help of the U.S. Coast Guard, from a helicopter.
The helicopter flight allowed the team to mimic the height at which the drone system would be flown and simulate what would happen if the drone used a polarimetric camera. Next, the team trained a machine-learning computer program to find and classify the debris in the imagery collected.
Once fully operational, data collected by the drone-based, machine-learning system will be used to make maps that show where marine debris is concentrated along the coast to guide rapid response and removal efforts.
The researchers will provide NOAA Marine Debris Program staff with training in the use of the new system, along with a standard operating procedures manual. The project is a collaboration among NCCOS, NOAA's Marine Debris Program, Oregon State University, ORBTL.AI, and Genwest Systems, Inc.