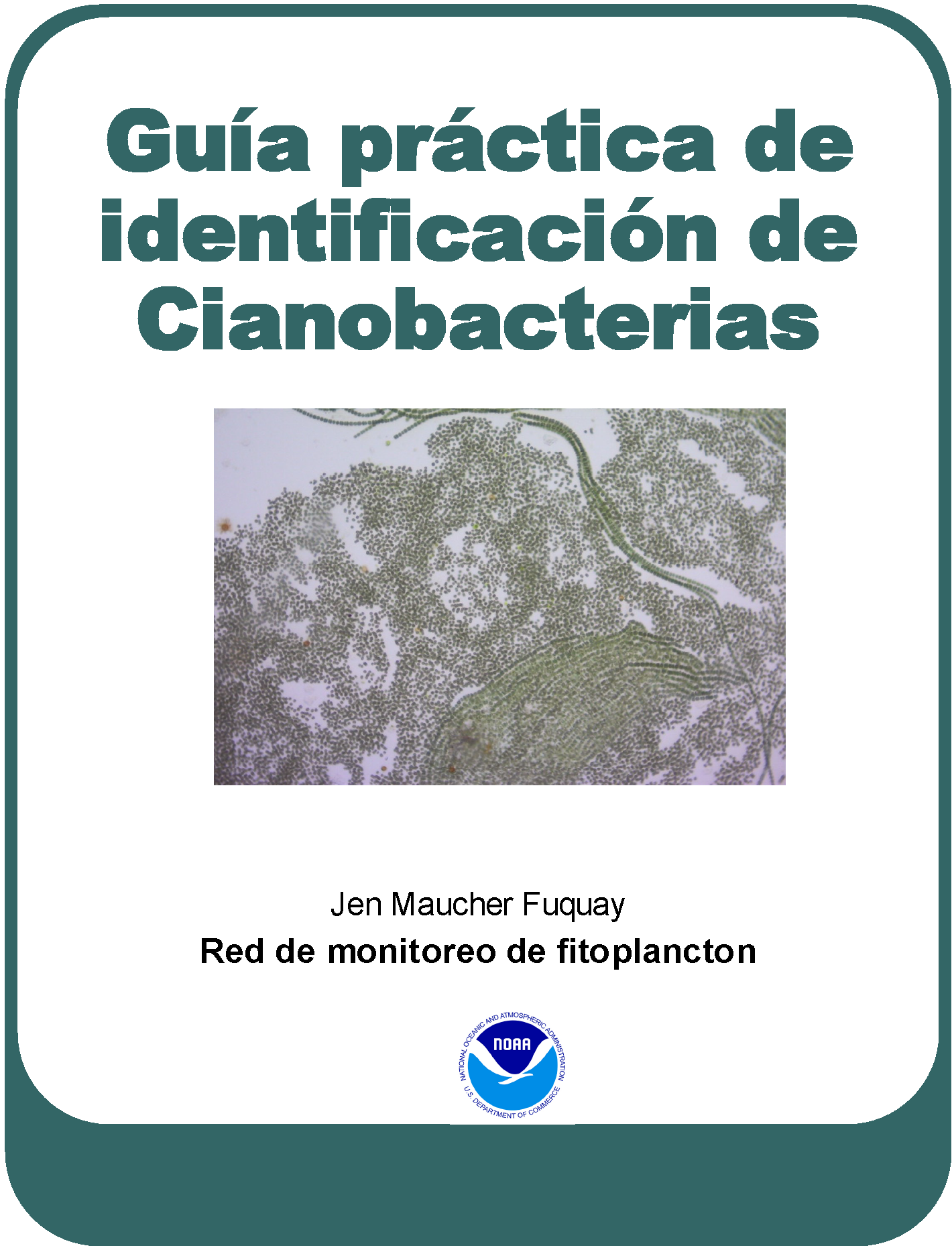 Historically, Hispanic Americans have been underrepresented in both higher education and STEM fields. Hispanics represent  17% of the workforce but hold only 8% of STEM jobs in the United States. Participation in citizen science programs by Hispanics is even lower at 6.4%, mainly due to language barriers. To bridge this discrepancy and foster the inclusion of Hispanic students in NOAA citizen science programs, the Phytoplankton Monitoring Network (PMN) has partnered with Latino Verde to translate citizen science manuals and training videos into Spanish to target participation of Hispanic students of central Florida.
The staff of Latino Verde will translate a total of six PMN documents, the first of which will be the freshwater manual (Protocolos de monitoreo voluntario de CyanoHAB) and identification guide to cyanobacteria (Guía práctica de identificación de Cianobacterias).  These documents will then be  edited by scientists from the Laboratorio de Toxinas Marinas, El Salvador to ensure scientific integrity and accuracy of the translations. In the near future, the PMN marine and aquaculture manuals and identification guides will also be translated into Spanish, and Spanish subtitles will be added to existing training videos. Once finished, all manuals, identification guides, and videos will be available on the PMN webpage.  In addition, Latino Verde and Laboratorio de Toxinas Marinas will assist NCCOS with the next update of the smartphone application Phyto to include a Spanish translation of all materials.
The bilingual outreach staff of Latino Verde will also be trained by NCCOS scientists to train Hispanic students on PMN methods, and to communicate the importance of harmful algal blooms and the citizen science approach to monitor these blooms.  The goal of this pilot project is to foster the involvement of underrepresented students and promote greater participation of Hispanics in NOAA citizen science programs.