Cooperative Oxford Laboratory
Water Quality Monitoring Station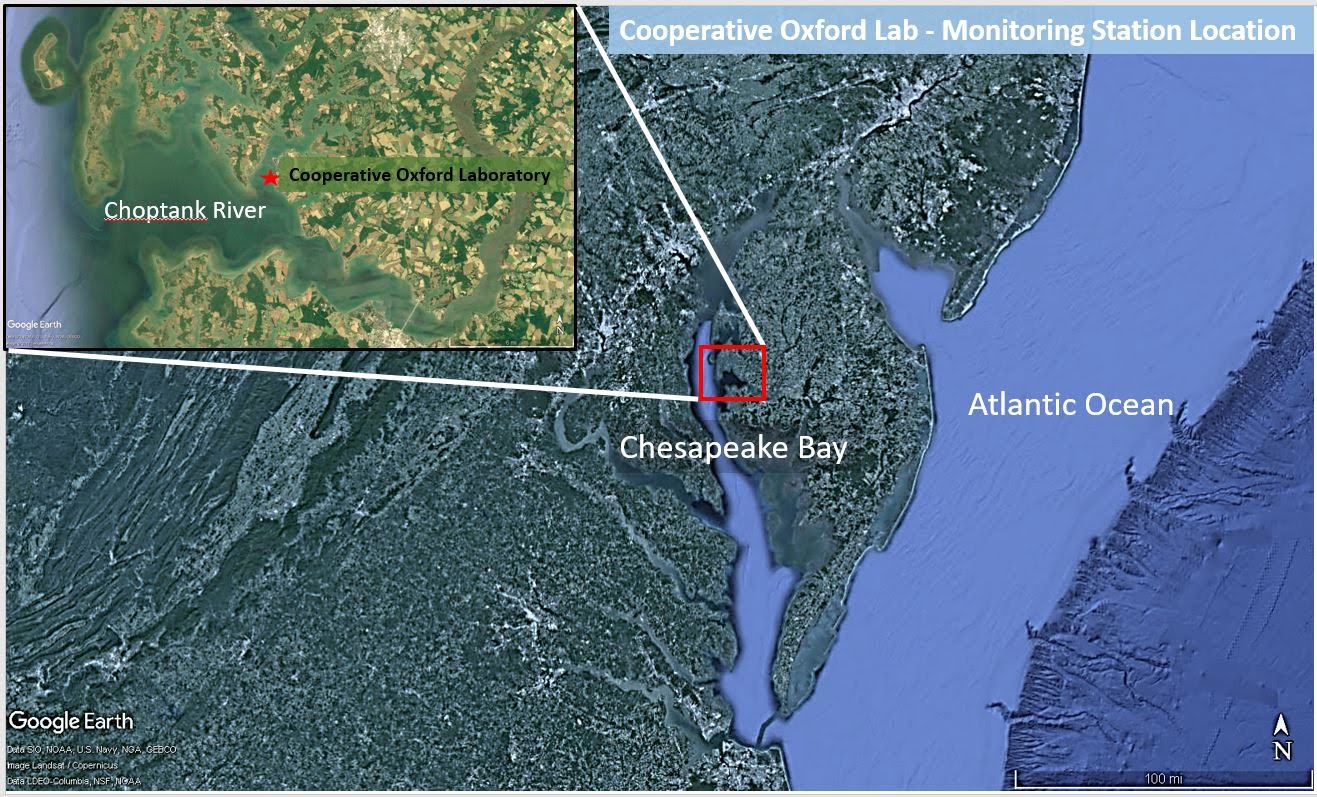 This product provides near real-time water quality data of bottom conditions for a water quality monitoring station located at the Cooperative Oxford Laboratory (COL). The COL is situated at the mouth of the Tred Avon River, a tributary to the Choptank River, in Chesapeake Bay. Water depth at the sampling location is ~10' (3m) MLW, and water is sampled from ~8" (25cm) above the bottom. Water quality parameters are measured using a YSI EXO 2 and recorded using a Campbell Scientific CR1000 data logger. The station is located at - Lat 38.679181, Lon -76.173284. Water samples are collected once every hour. All questions and comments should be addressed to Jason Spires at Jason.Spires@noaa.gov. Please include "COL Monitoring Station" in the subject line. This station adheres to IOOS Real-time QA/QC protocols for temperature, salinity and dissolved oxygen. Observations adhere to the Timing/Gap Test, Gross Range Test, and Climatology test. More information about these tests can be found here.
COL Water Quality Data
1 month (Select Parameters)