Harmful Algal Bloom Monitoring System
More Information About HAB Products
The Harmful Algal Bloom Forecasting Branch (HAB FB) of the National Centers for Coastal Ocean Science (NCCOS) outputs a number of remote sensing products to aid resource managers and public health officials in responding to fresh and saltwater HABs. While phytoplankton species cannot be distinguished by satellite, we can detect high biomass blooms and separate bloom types by measuring proxies that estimate Chl-a, the main component of the blooms, or look at the optical characteristics of the bloom and surrounding waters in which they occur. To do this, we have applied several algorithms to the Ocean Land Color Imager (OLCI) onboard the Sentinel 3 satellite suite and the Multispectral Instrument (MSI) which is aboard the Sentinel 2 satellite suite. Both satellites were launched by the European Space Agency; and Sentinel-3 is maintained by EUMETSAT, while Sentinel-2 is maintained by ESA.
Details regarding these satellite derived products and others provided by the HAB FB at NCCOS can be found in the Technical Report found here.
For more information on our phytoplankton bloom products or for access to historical image products, please contact hab@noaa.gov.
Please visit the Harmful Algal Bloom Monitoring System page to see what bloom monitoring imagery products are currently available.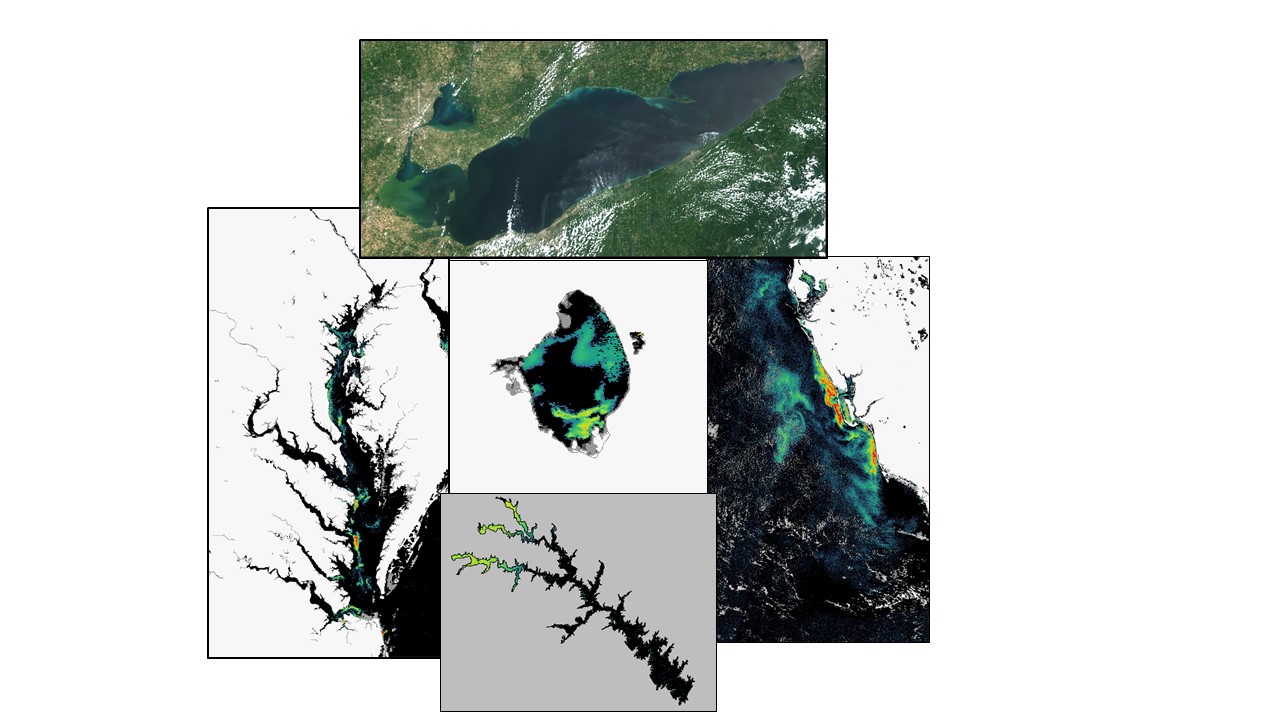 Frequently Asked Questions