On September 3, a team on NOAA Ship Okeanos Explorer is planning to conduct a live dive on Kinlan Canyon, off the coast of Nantucket Island. The U.S. Board on Geographic Names officially named Kinlan Canyon in 2018 in honor of former NOAA marine spatial ecologist Dr. Brian Kinlan. NOAA will pay tribute to the science contributions and memory of Dr. Kinlan during the deployment and operation of remotely operated vehicle Deep Discoverer.
Please join the NOAA expedition by visiting https://oceanexplorer.noaa.gov/livestreams/welcome.html, where viewers can watch live video and hear from staff onboard as the expedition takes place. At 9:00 a.m. EDT, during a special event at NOAA Headquarters, NOAA Deputy Administrator RDML Timothy Gallaudet will connect with the expedition to provide official remarks commemorating Dr. Kinlan's contributions to deep-sea coral reef exploration.
The dive is part of the Deep Connections 2019 expedition aboard the Okeanos Explorer, the only U.S. federal vessel dedicated to exploring our largely unknown ocean for the purpose of discovery and the advancement of knowledge. The NOAA Office of Ocean Exploration and Research (OER) leads expeditions on the ship, providing critical deepwater data needed to maintain the health of our ocean, sustainably manage our marine resources, accelerate our national economy, and build a better appreciation of the value and importance of the ocean in our everyday lives.
Dr. Kinlan was an esteemed colleague, dedicated scientist, and a passionate and progressive thinker. As a member of the NOAA National Centers for Coastal Ocean Science (NCCOS) team, Kinlan's work generated cutting-edge solutions and techniques to better understand and predict marine ecosystem dynamics. His areas of expertise focused on statistical, computational, and mathematical approaches to geospatial problems in marine ecology, oceanography, and marine planning.
Kinlan participated in several previous expeditions of NOAA Ship Okeanos Explorer as a scientist ashore, including past expeditions off the Northeast United States. He used data collected during those expeditions to develop habitat suitability models for important deep-sea species. Today, those same models continue to help inform exploration efforts, including those conducted on the Deep Connections 2019 expedition. His work was also pivotal in establishing the Frank R. Lautenberg Deep Sea Coral Protection Area. For this work, Dr. Kinlan received a 2017 NOAA Administrator's Award.
Slideshow: Underwater photos from Kinlan Canyon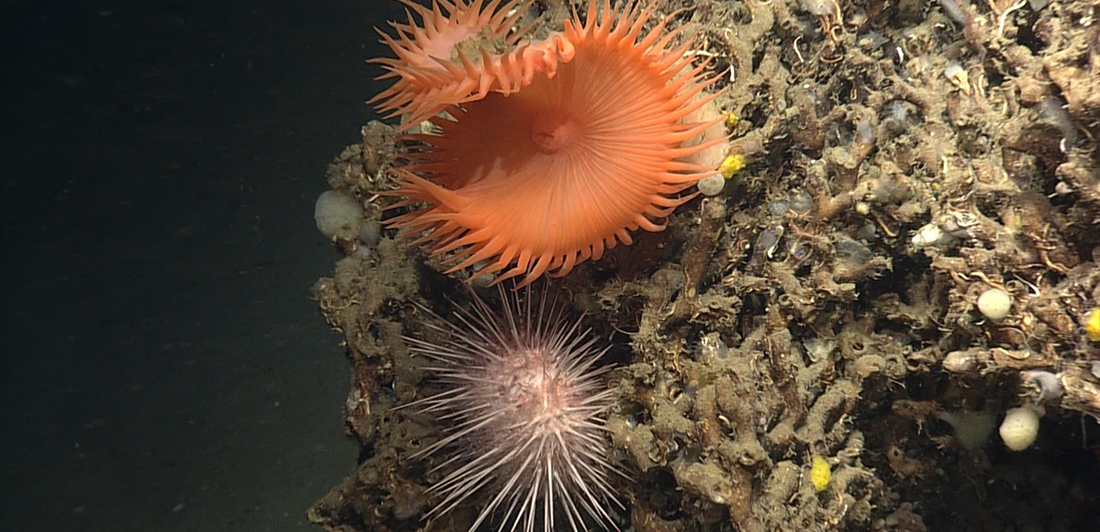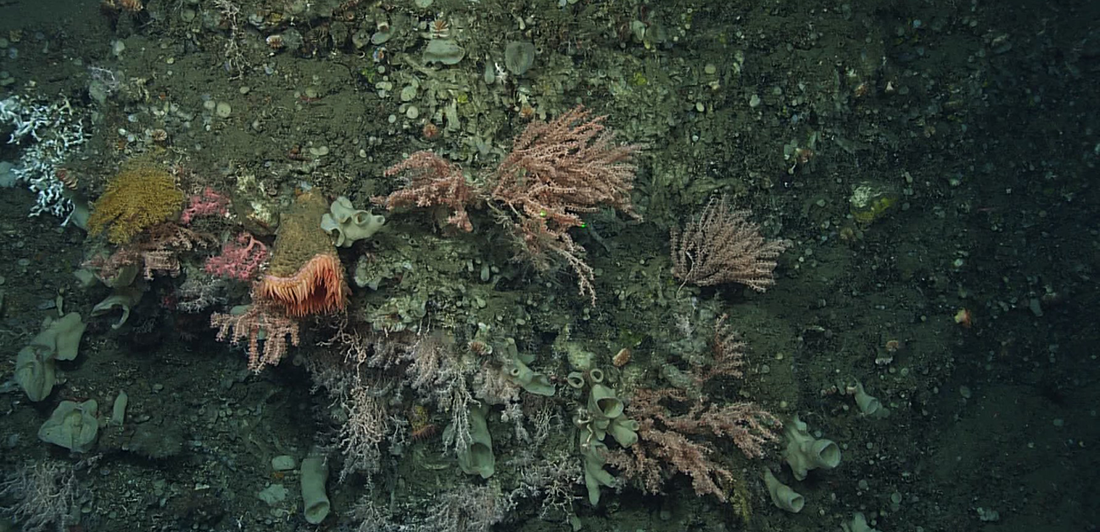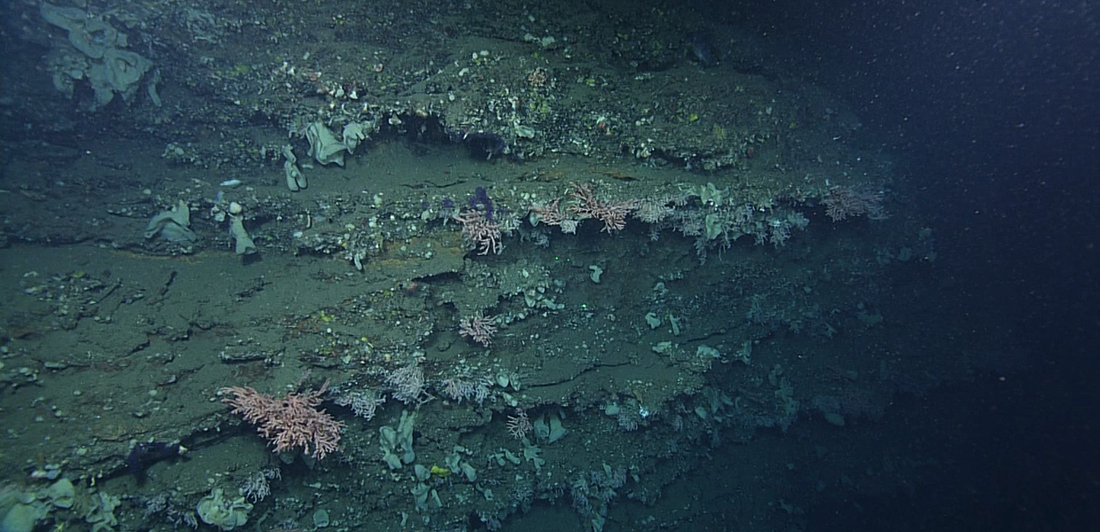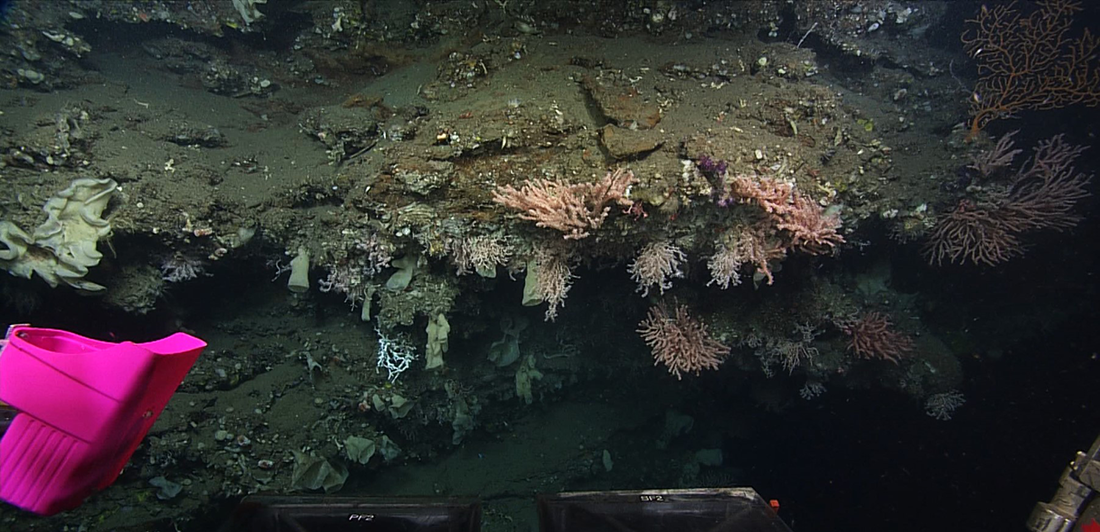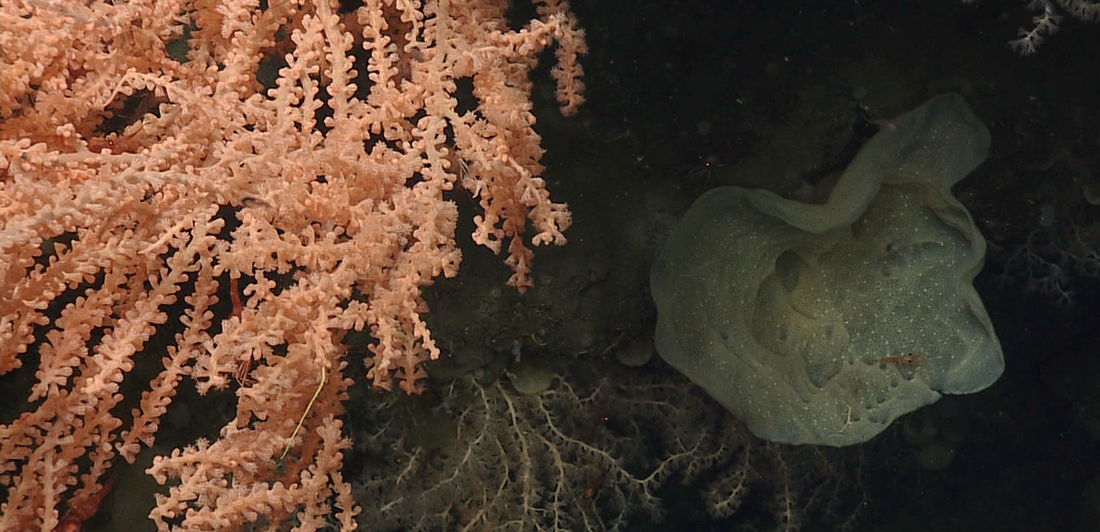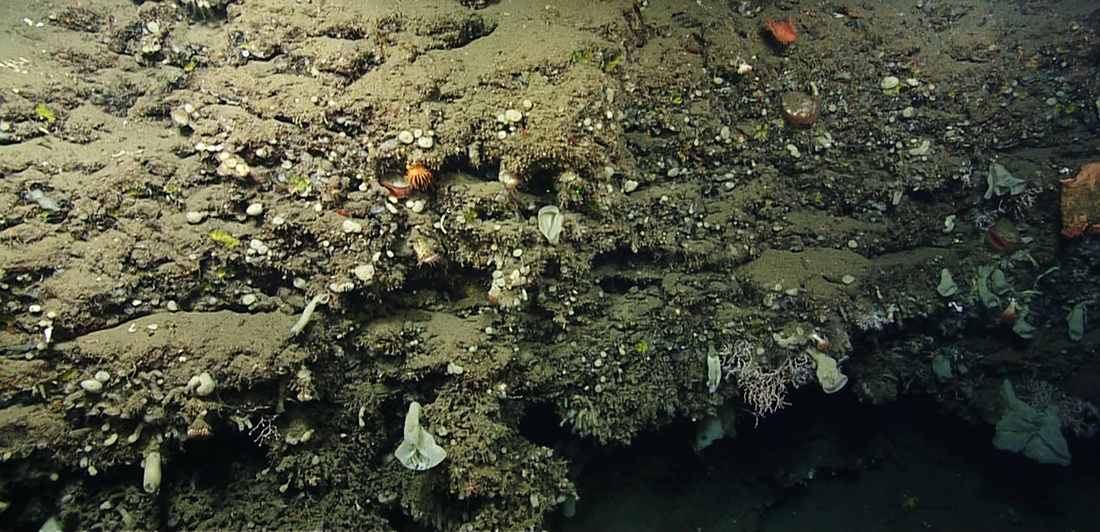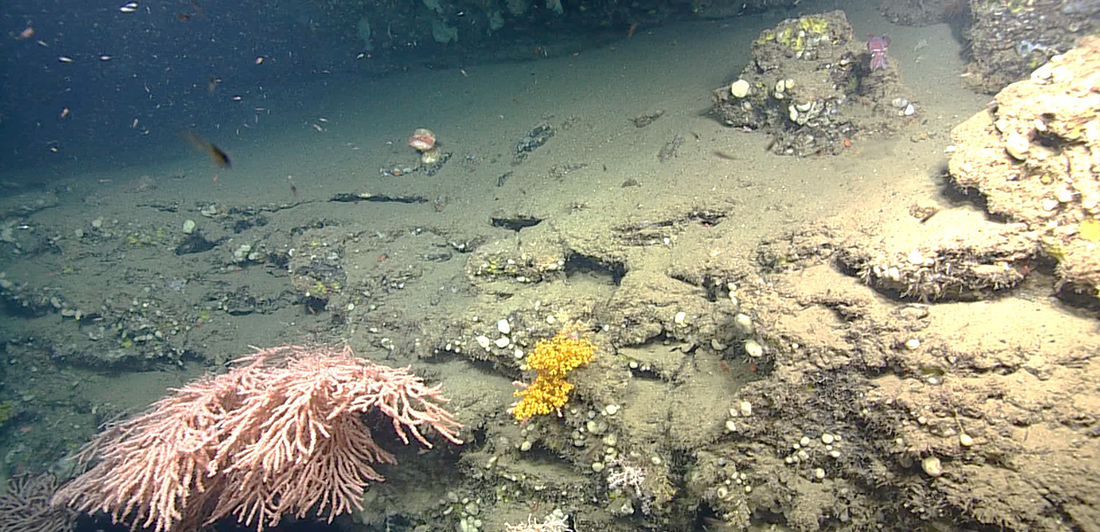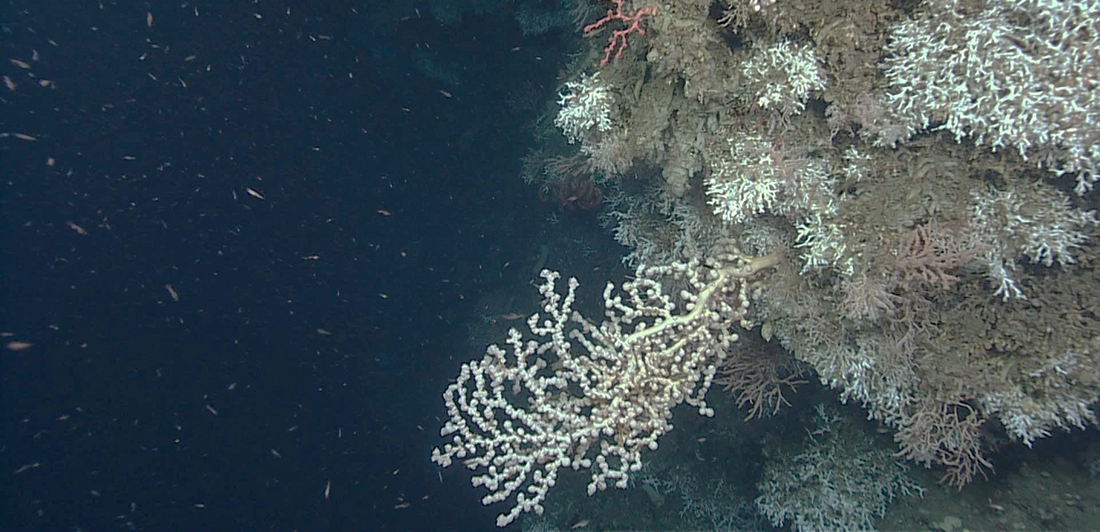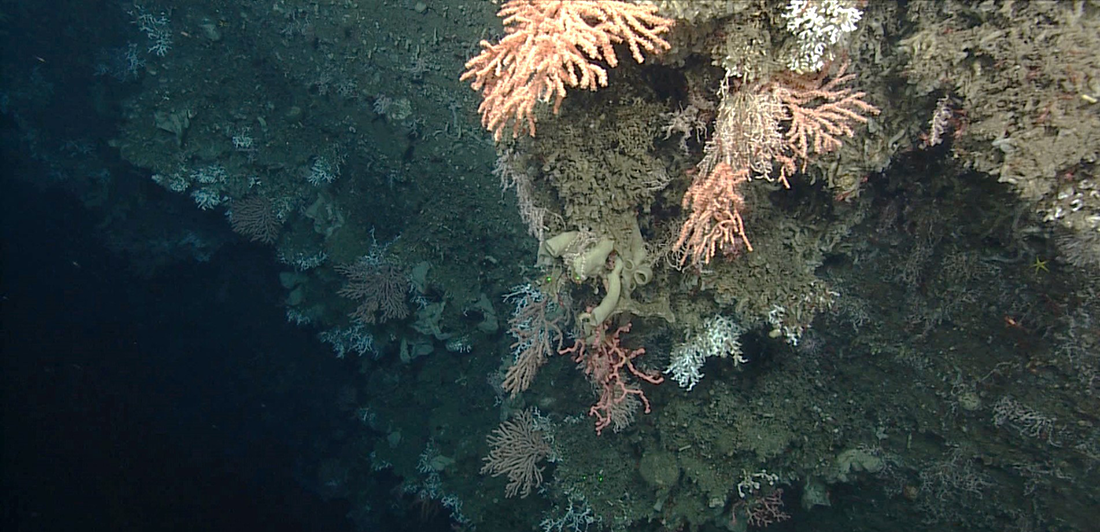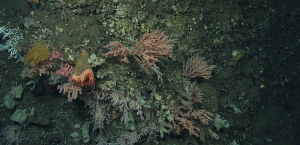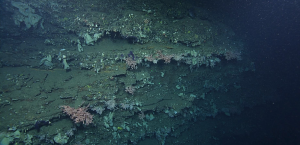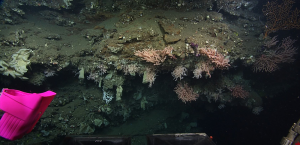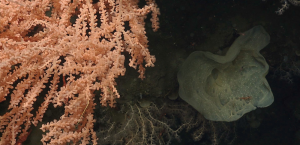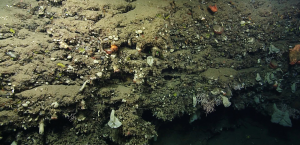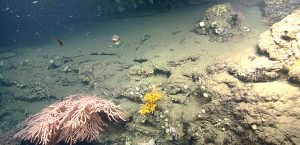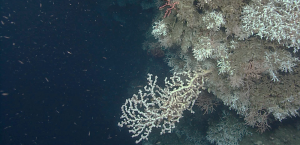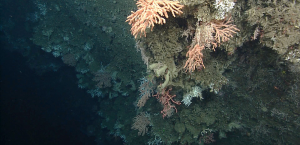 Images of deep-sea corals, sponges, and other fauna found in Kinlan Canyon during the Northern Neighbors: Transboundary Exploration of Deepwater Communities expedition . Images courtesy of Martha Nizinski.