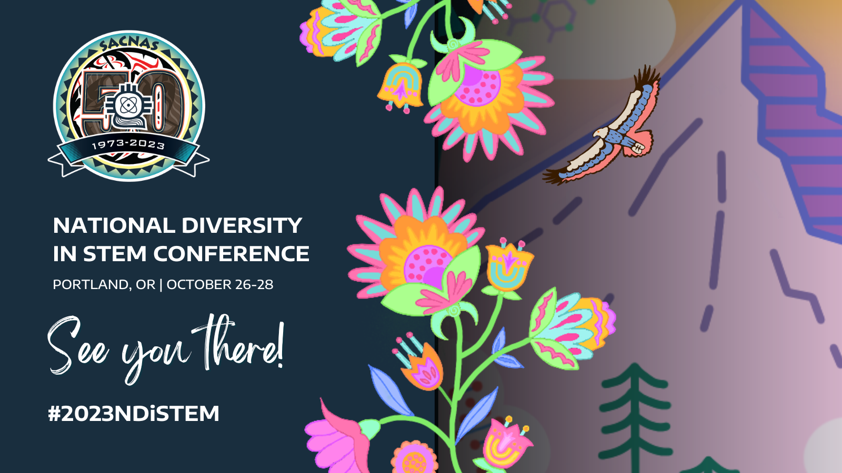 Who will we be seeing at the National Diversity in STEM conference this week?! Be sure to stop by the NOAA booth (#1806) where you can speak to NOAA scientists and learn more about NOAA education, training, and job opportunities. We can't wait to meet you!
We're hosting 6 Professional Development Sessions:
Empower ourselves and each other: Embracing our intersectional identities to strengthen connections within the STEM community - Thursday, Oct 26 @ 1:45 – 3:00 PM
Putting your Talents to Work for the Nation - Federal Science Agencies, and How to Get an Internship or Job - Thursday, Oct 26 @ 1:45 – 3:00 PM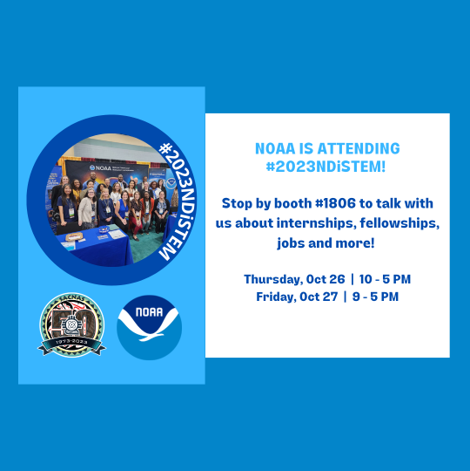 Nuestra Tierra, Nuestro Futuro: Latino and Native American Community Leadership Shaping Climate Resilience - Friday, Oct 27 @ 2:30 – 3:45 PM
Getting the word out: Harmful Algal Bloom (HAB) Science and Service Delivery Needs in the Pacific Northwest, Alaskan, and Pacific Islands Communities - Friday, Oct 27 @ 2:30 – 3:45 PM
Tribal Partnership to Protect Subsistence Harvested Shellfish from Harmful Algal Bloom Toxins - Saturday, Oct 28 @ 11:45 AM – 1:00 PM
Self-efficacy through connection and community: Sharing experiences of persistence and serendipity to strengthen our science identities, confidence, and sense of belonging in STEM - Saturday, Oct 28 @ 2:00 – 3:15 PM
Hope to see you there!