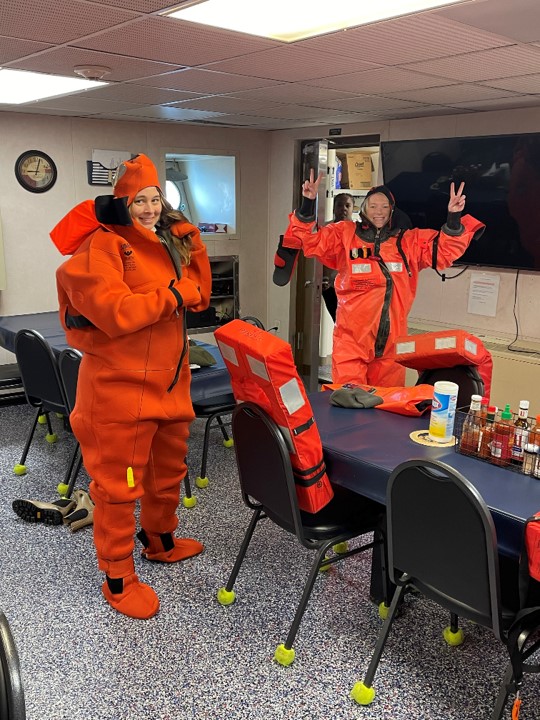 In our version of Friday the 13th, we're not so much worried about ax murderers as we are the red and orange blob people! They might be smiling, but they will haunt your dreams!
These are immersion suits (aka "survival suits"). These waterproof dry suits serve as a lifeline against hypothermia if the worst happens and you find yourself plunged into cold ocean water after parting ways with your vessel. As part of every research cruise, the crew practices putting these on in case of an emergency.
These were taken on our research cruise currently underway to help support the Gulf of Maine red tide forecast; read more about that work here!
https://coastalscience.noaa.gov/science-areas/habs/hab-forecasts/gulf-of-maine-alexandrium-catenella-predictive-models/