NCCOS is facilitating the expansion of U.S. marine aquaculture. Find out how in this short video.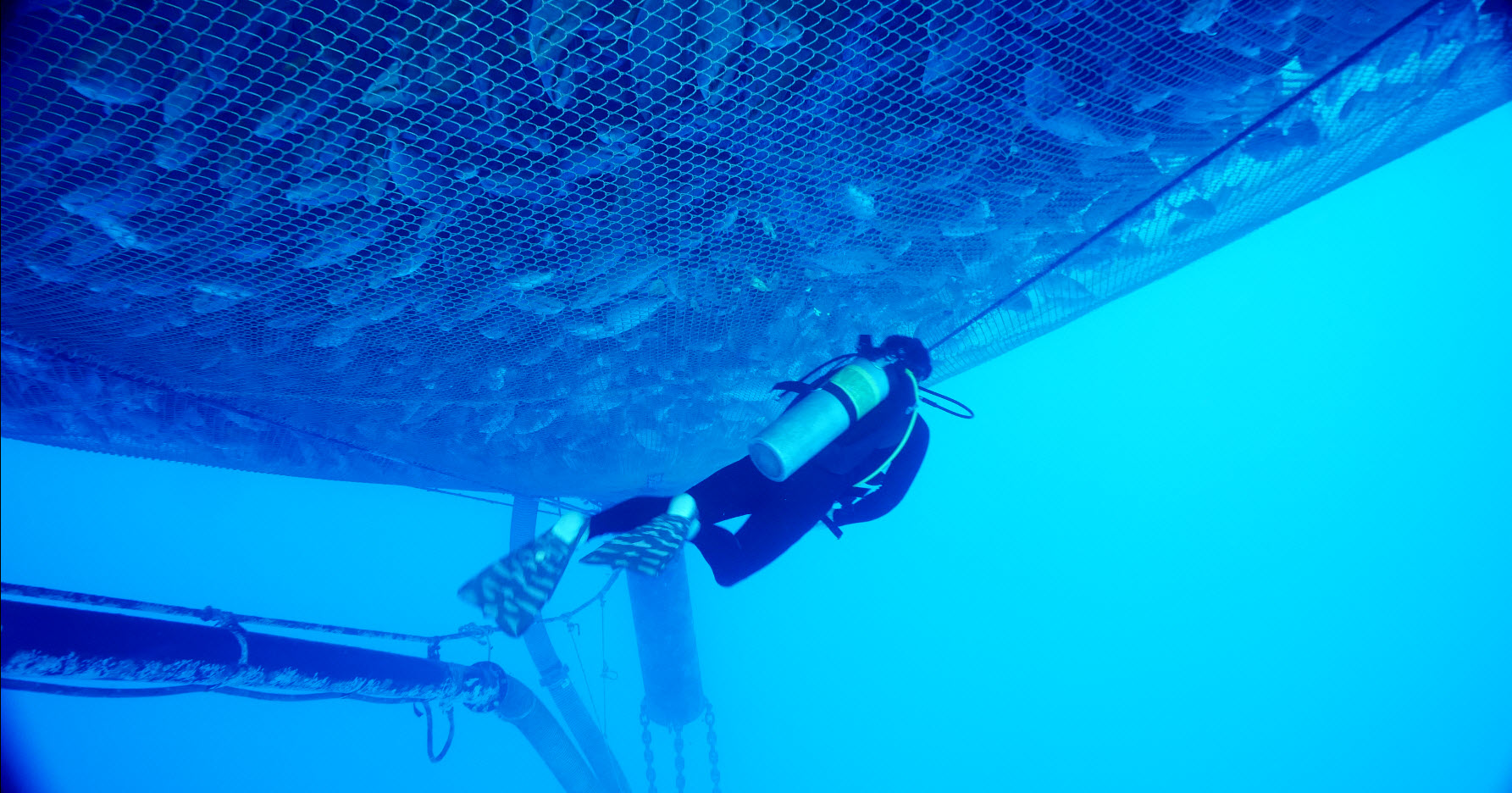 Coastal communities need to balance the inherent trade-offs between resource use and conservation. Managers need comprehensive information to evaluate the benefits and consequences of actions on both the ecosystem and the community. Marine Spatial Ecology (MSE) integrates a broad spectrum of physical, biological, and social sciences, to inform coastal and marine decision making. Communities, state and federal stewards, and industries such as aquaculture, offshore energy, and tourism use MSE to make decisions so that the economy can thrive and residents and visitors can enjoy our nation's natural heritage, now and for generations to come.
NCCOS has long been a leader in the MSE community, providing a three-decade foundation of reliable and objective ecological and socioeconomic information. NCCOS scientists will continue to provide integrated biogeographic, ecological and social assessments – alongside mapping and monitoring products and services – to provide an end-to-end MSE enterprise in support of customers in the coastal and ocean management community. These unique capabilities are used by federal, state, and local decision makers to ensure that special places are valued, protected, and preserved, and to assist in growing the economies that are dependent on our nation's maritime resources.
Consistent with NOAA's role as a public information agency, NCCOS includes stakeholder involvement as a standard in developing MSE products for decision makers. NCCOS focuses its MSE activities primarily where there is a clearly articulated management objective and user-defined application. NCCOS has identified four distinct MSE sub-priorities (listed above).